The Swim Specialist has a reputation for being the most current and exciting swimming lesson provider. Our aim is to meet the needs of children and the demands of parents.
We understand that every child has a need to build a positive working relationship with a swim teacher. As a parent you demand trust in your swim teacher. We achieve this by having a team of experienced swim teachers that offer reassurance to the parents, and consistency to the children.
Each teacher has a minimum of 2 years experience and has signed a 6-month contract. We regularly assess the delivery of our swimming lessons and are constantly improving our methods and our service.
Research has shown that parents feel disengaged with their child's progress and would like to be part of their child's swim journey. Therefore we have invested in an online portal that allows teachers to assess your children weekly. Giving you 100% transparency on what your child is working towards. For more information please view our Parents Portal Page.
Founder & Managing Director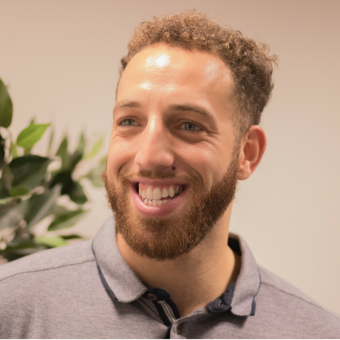 My name is Nathaniel and I'm the founder of The Swim Specialist.
I have made it my mission to help children  learn to swim by using fun and specialised teaching methods.
I am a sports coaching graduate, aquatics tutor, and you-tuber that has developed 5 star swim academy.
We have a team of 10 swim instructors adopting our teaching methods across 3 venues across yorkshire.
It is estimated that I have personally taught over 20,000 children and adults how to swim using our methods.
As a team we currently have over 500 weekly swimmers since founding the swim academy in June 2016.
We now have a shared target to ensure every swimmer gets the best swim journey possible.
Nathaniel
Abi
Mark
Mia
Lexi
Brilliant!
We have been taking all of our three children for a few weeks now and they have all come on amazingly with their swimming. I can't praise yourself and your team enough on the wonderful job you are doing. Lastly any parents reading this thinking about taking your kids along, get it booked! You won't regret it.​
Mr O'Brien, West Yorkshire
My son loves his lessons - Highly recommend
My son was terrified of water before he started with Nathaniel and his team, now he is already at stage 3 and just achieved his 10m distance badge! My son loves his lessons and always looks forward to the new games each week. I am so proud of him. Massive thank you to Nathaniel and your team! Highly recommend.
Mrs Phillips, West Yorkshire